As ambitious innovators striving to make more money, save precious time, and build cutting-edge solutions, it's essential to leverage the power of artificial intelligence to stay ahead in the competitive business world. My team and I have handpicked a collection of ingenious AI tools designed to enhance productivity, supercharge decision-making, and unleash your full creative potential.
These AI-powered marvels will help you optimize your business, manage your time wisely, and develop the "cool shit" that will set you apart from the rest. So buckle up as we guide you through the realm of AI-driven possibilities and prepare to transform your entrepreneurial journey!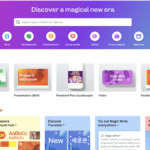 I've always been a huge fan of Canva, the online design platform that has transformed how we create stunning visuals. It's time to level up your design game with Canva's exciting new AI features, which I couldn't wait to share with you all!
Introducing Magic Write, Canva's intelligent text generator that will make your design process even more seamless. This incredible feature crafts engaging and relevant copy to perfectly complement your visuals, ensuring your designs stand out from the crowd. With Magic Write, you'll never struggle to find the right words for your designs again!
The best part? Canva's advanced AI algorithms now also suggest tailored layouts, color schemes, and typography based on your content and preferences. This means that every design you create is beautiful and truly personalized to your unique style.
I've been using these new AI-powered features in my latest projects, and I must say, they've made the design process more intuitive and efficient than ever before. Whether you're a beginner or a seasoned professional, Canva's AI enhancements will impress and inspire.
Don't miss out on these game-changing updates! Give Canva's new AI features a spin, and unlock your true design potential. Trust me, once you've tried them, you'll wonder how you ever lived without them.
Pictory is an AI-powered video generator that makes it easy to create and edit high-quality videos without any prior experience. It can turn articles or scripts into engaging videos, edit videos using text, create shareable highlight reels, and automatically caption and summarize videos.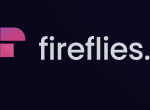 Fireflies is an AI meeting assistant that records, transcribes, and simplifies searching for important information from voice conversations. It enables easy collaboration with teammates and eliminates the need for manual note-taking.
Lovo.ai is an innovative AI-based voice generator and text-to-speech platform with a vast library of high-quality, human-like voices. Its latest offering, Genny, includes video editing capabilities alongside its voice generation features.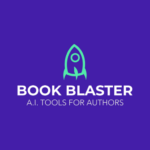 Book Blaster is an AI-powered tool specifically designed for marketing campaigns related to books. It streamlines creating compelling promotional content tailored to your target audience. By leveraging AI, Book Blaster generates eye-catching visuals, engaging copy, and effective marketing strategies to increase your book's visibility and sales.